Video Clips
Tell your story and encourage others to share what they have learned in life to help and uplift others. Through the power of prayer, miracles can happen.
[youtube 6N8sE2K0c5Y]
The following video is an interview of Karen Zizzo on the Salt + Light Television (www.saltandlighttv.org) program Catholic Focus, with host David Naglieri.
The following videos are clips from a speaking presentation based on Karen's first book "A Miracle for Steven"
[youtube YwTGRXlKFgE]
---
[youtube nkY_nXk6qV4]
---
[youtube pjAU1Y9yHN0]
---
[youtube dvnpmlQGR4c]
---
[youtube kn9d-qVXGhw]
---
[youtube qOIMPr4epPU]
---
[youtube UFFcR1UJoBg]
---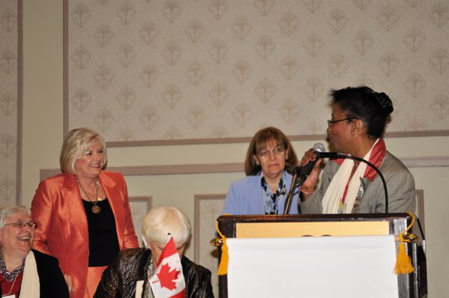 Karen at the CWL Toronto Archdiocean convention – May 2010.